Vacation / Travel Care
When you hire a pet sitter, they will visit your pets in your home. This is beneficial because the dogs are able t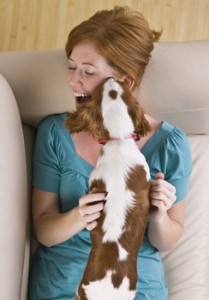 o feel secure and comfortable in their home environment, as well as follow their usual routine. Furthermore, they receive more attention than if they were in a kennel, and you do not have to worry about them contracting contagious illnesses such as kennel cough. Pet sitters will also be there to make sure that any small animals in the home receive proper care, as well as look after your home while you are away.
We offer pet sitting service in your home, while you are out of town. We take care of dogs, cats, ferrets, birds, fish, hedgehogs and any other small animals.
While you are away we can also pick up your mail, take out your trash, water your plants and make your home look occupied. Your local insured and bonded pet sitter goes through a background check so you don't have to worry.
Our dog sitting service usually includes a walk or play, depending on your instructions.
Our cat sitting service usually starts with the litter box cleaning, feeding, then playtime!
Additional Fees
Cancellation without notice (includes consultation)
Varies
Each additional pet over 2 pets (per visit)
$3.00
Holidays (per visit)
$6.00
Food & Supplies
Time + Cost of Supplies + $0.55/mile
Key pick-up / drop-off (consultation not included)
$10.00
Additional Keys (if not provided with two)
$5.00
* Customized service and pricing available.
Most dog sitting consists of 3-4 visits each day. Cat sitting usually consists of one visit each day unless the cat has special needs or requires more affection.