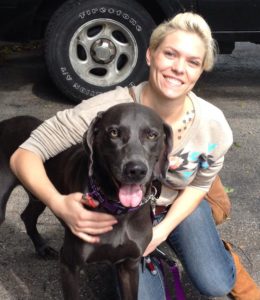 Stephanie – Owner
Stephanie has been in the pet sitting business for over a decade and has been an animal lover and pet parent her entire life. While business is her background, her passion for animals, people and the environment have led her to be the founder of Brew City Pet Services, LLC. Stephanie wears all the hats at Brew City Pet Services, from pet-sitting and dog walking to scheduling and bookkeeping. Stephanie currently has two grey tabbies, Lola and Leah, a blue Weimaranar, Cole and a "Chion", Chuey. In her spare time, Stephanie enjoys volunteering for local charities and nature centers.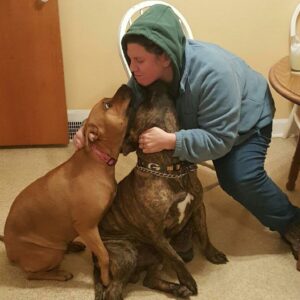 Andrea – Manager
Andrea's first pet sitting experience was at the age of 10, her mom worked with someone who's family was being displaced.  She took their beagle in for the summer, cared for this dog and secretly wished it would one day become hers.  She picked up pet sitting again in college, weekends in between classes etc…Today Andrea live with her husband and two very spirited step sons. Her husband doesn't want the long term commitment of dog care and she needs more animals in her life.  Pet sitting and dog walking is the perfect job for Andrea and it is clear she truly loves caring for your animals!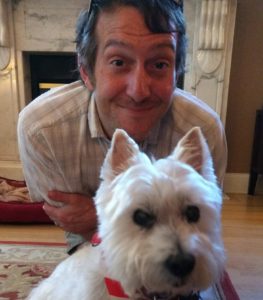 Nathan – Professional Pet Sitter
Nathan grew up with animals large and small: cats, dogs, ferrets and parakeets. He has a love and appreciation for both animals and plants. Nathan lives with his wife Andrea (BCPS Manager), his two sons Tom and Tristan, and two cats Cash and Kaya. The adventures of parenthood prevent them from having more animals at home. He appreciates the time he gets to spend loving and caring for your animals!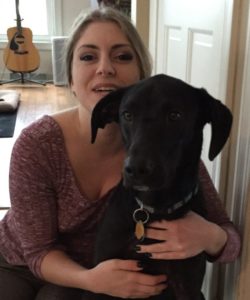 Liz – Professional Pet Sitter 
Liz was been born and raised around dogs.. Throughout middle and high school, her dream career was to become a veterinarian. After she graduated, she decided to become a Certified Nursing Assistant (via parents request) which she has been doing for the past four years. She's come to realize she works much better with animals than people  and that she has a much stronger connection with the animals. She has been with us since January 2016 and she absolutely loves what she does!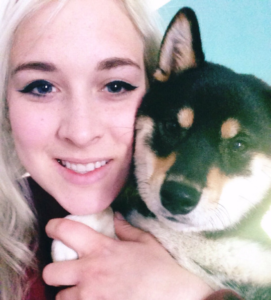 Sam – Professional Pet Sitter
Sam was born and raised on a farm so naturally animals have been her passion from day one. Like many she has experience pet sitting for friends and family, in addition she has experience working at a dog daycare where she has worked with and handled dogs big and small and from all different backgrounds. Sam is comfortable with all sorts of pets and would love to meet yours soon! She is the proud parent to a beautiful Shiba Inu named Hime! She also shares her home with two mischievous cats named Nero and Kuja. In her spare time Sam likes to draw, cycle and go camping.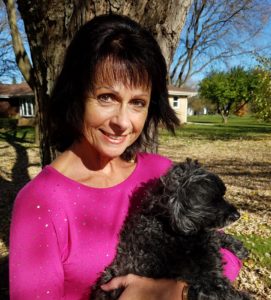 Chris – Professional Pet Sitter
Chris has lived in Franklin for the last 25 yrs.  Her and her husband, Al, have been married 30 years and enjoy keeping active through walking, working out and traveling.  They have two adult daughters and love spending time with family.  Chris enjoys working with people and pets!  She's taken care of friends' dogs and cats when they have been on vacation, or if they physically can't walk their dogs on their own.  In addition to enjoying her time with BCPS, Chris has been a hairdresser for 37 years and owns her own business!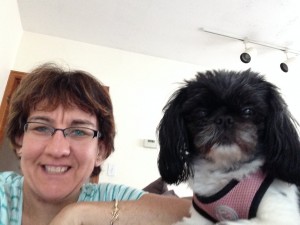 Jenny – Professional Pet Sitter
Jenny has been pet sitting for friends and coworkers for many years.  She has helped with dogs large and small; from great danes to poodles, and many sizes in between. Cats?  Yes, Jenny has taken care of those too.   She spends her free time volunteering at a local pit bull rescue.   As an animal lover, Jenny has had dogs and cats of her own most of her life.  She currently shares her home with her cat, Larry, and her shih tzu, Phoebe. " I hope to make your absence as stress free as possible for your pet!"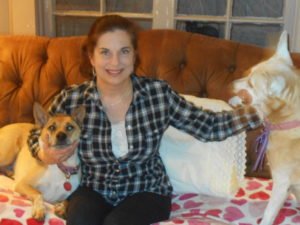 Amy – Professional Pet Sitter
Amy has had a lifelong interest in caring for pets of all shapes and sizes.  After a long career in working with people, Amy decided to pursue her calling, working and providing the high standard of reliable Pet Care that she would expect for her own animals. Amy has years of experience in caring for her own pet's, those of friends and family, as well as a Professional background as a Pet Care Specialist & Dog Walker. Additionally, Amy volunteered for the Burlington Area Dog Park Committee in which she was able to participate in fundraising efforts to support the park.  Amy & her husband are rescue parents of two Red Heeler Mix Breeds, Clancy and Zoey (who is blind), along with two cats, Jack & Charlie.   Amy's hobbies include hiking with her dog's, writing and buying and selling vintage and antique items.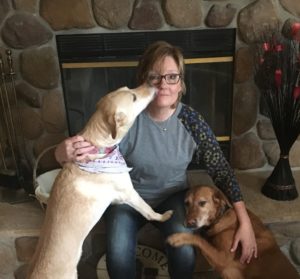 Marsha – Professional Pet Sitter
Marsha has had pets her entire life. She got her love for animals from her dad who was raised on farms growing up. In addition to caring for her own pets, as well as for family and friends, Marsha helps her neighbor who fosters for the Wisconsin Humane Society. She has experience with animals of all sizes, breeds and temperaments. Through fostering, she has learned a lot about special needs and training to re-home. Marsha has two dogs, both rescues/foster failures (Pictured: Lexi and Maggie). Marsha looks forward to dog walking in Franklin and surrounding areas!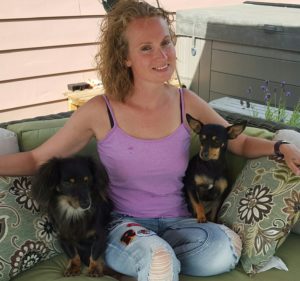 Dawn, CVT – Professional Pet Sitter
Dawn grew up on a small farm in southern Indiana, where she had a plethora of animals, from Pigs to turkeys! She took my passion for animals a step further and obtained an associate's degree in Applied Veterinary Science, and passed the Wisconsin state and National certification to become a Certified Veterinary Technician! Dawn spent several years working very closely with wonderful veterinarians and supportive staff! She has learned a great deal about animal behavior, and nutrition. She has four fur babies of her own, two dogs, (Harley and Peanut) and two cats (Amber and Luna).  Dawn has two children (Sammi and Tom) and a wonderful husband (Jim)! She left the veterinary clinic environment to expand on her career path, she plans on going back to school and obtaining her Reiki Practitioner license and hope to one day have her own holistic animal care center! Working with animals is her calling, and she looks forward to working with you and your babies!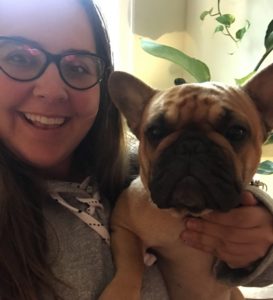 Ebby – Professional Pet Sitter
When she's not working her full time career, you can find Ebby surrounded by animals! Ebby developed her love for animals from her aunt, who is a veterinarian and owner of Peach Hill French Bulldogs! Ebby has spent years socializing, training, and snuggling frenchies and now owns one herself! You can also classify her as a "cat lady", as Ebby is the mom of two spunky kitties! Your pets will be in good hands with this animal lover!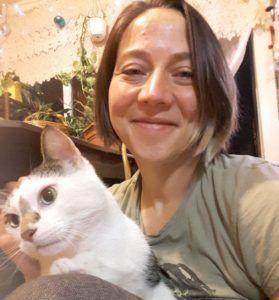 Teresa – Professional Pet Sitter
Teresa's motto regarding animals is, "They were my first friends and remain my best friends." She grew up in a small rural area on the outskirts of town, where she spent most of her time playing with and rescuing animals. Today this continues to still be a major part of her life as well as the lives of the human friends she keeps. Teresa currently has three cats that live with her (all rescues). She has also been adopted by a neighbor husky dog (also a rescue), who identifies her as his human. When Teresa not caring for other peoples' animals she is at home sharing space with the three cats and their husky neighbor.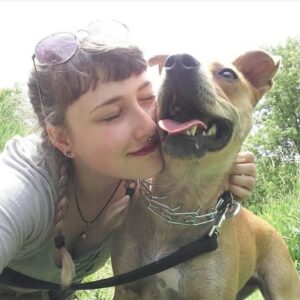 Kalena – Professional Pet Sitter
Kalena has been an animal lover since day one. Someone who has saved baby mice in parking lots, countless birds, and rescued every one of her five cats, she is a natural. She began working as an animal care taker with a cat clinic. Wanting more interaction with different animals, she became a pet sitter. After building her own clientele, she began working with Wag!, quickly moving toward local businesses, she started sitting for Brew City Pet Services. She wants you to know she's thankful for her empathy and understanding toward animals every day of her life. She can't wait to meet all your furry friends!
Being animal lovers and pet parents, you can be assured we will love and care for your pets the way we would love and care for our own!